Member Pricing and Levels
All rowing membership levels will require that you are a level 1 rower. There are a number of different ways to become a level 1 rower that are listed under "Steps to Become a Member". 
Experienced Rower - New to ARC
Email rowing@austinrowing.org with your rowing experience. Please include:

Sweep or sculling experience
Years of experience
Previous club or school affiliation
Membership interest level (Coxswain, Fitness, General, or Masters Racing Team Membership)
Schedule of availability (for evaluation)

Our Member Services Manager will set up a time for a coach to evaluate your skill level over a 60 or 90 minute period.

Your skill level corresponds to which equipment you are able to reserve as a member.
In addition to skill assessment, there is a review of lake safety, hazards, traffic patterns, and our boat house procedures and protocols.
No Experience - Learn to Row
No Experience - Private Lessons
Start by signing up for a Private 3-Lesson Package here: https://austinrowing.org/adult-programs/learn-to-row/ .
Complete all three lessons.
Upon completion of the class, confirm with your coach that you are able to start rowing on your own.
If so, email rowing@austinrowing.org to activate your membership. Please include:

The date you completed the third lesson
The membership level desired (Fitness or General Membership)
The Austin Rowing Club Masters Racing Team placed 3rd in team points out of all that competed in the 2022 USRowing Master's National Championships and earned 46 medals!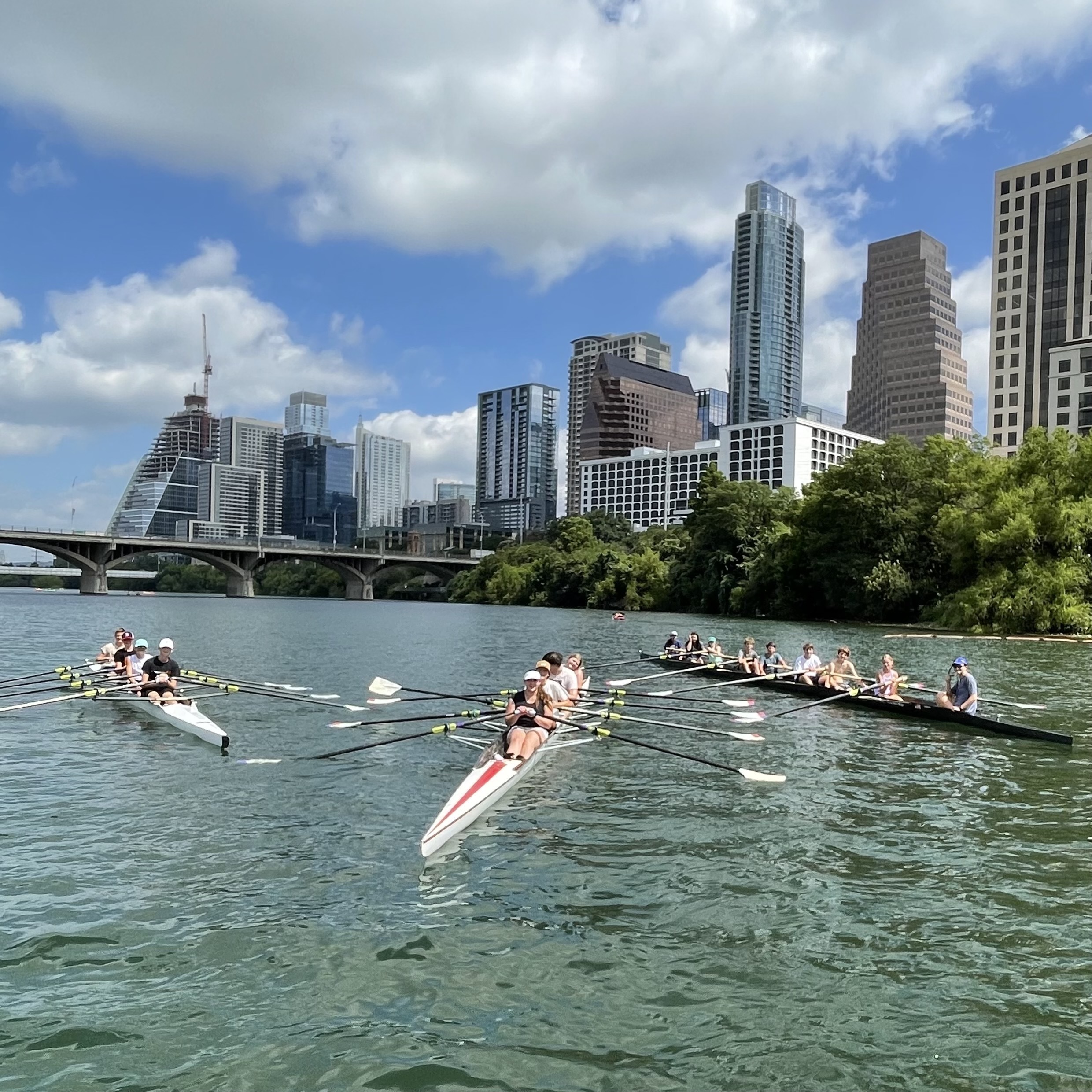 Youth Recreational Rowing
Try a less intense program for youth rowers (under 18). The Jr Rec Program is great for younger kids with no rowing experience who want to try something new!