Central Texas Suicide Prevention Program & Austin Rowing Club invite Veterans, Service Members & Families to:
Outdoor Health & Wellness Festival
Sunday, September 25th
10:00am to 3:00pm
Bringing awareness to Suicide Prevention and available resources to help support physical and mental wellness among Veterans, Service Members, and their Families.
There is no parking at the Waller Creek Boathouse. Parking is available at 600 River St. at the Mexican American Cultural Center (MACC). It is approximately a 5 minute walk on the trail to the boathouse. See map below for details.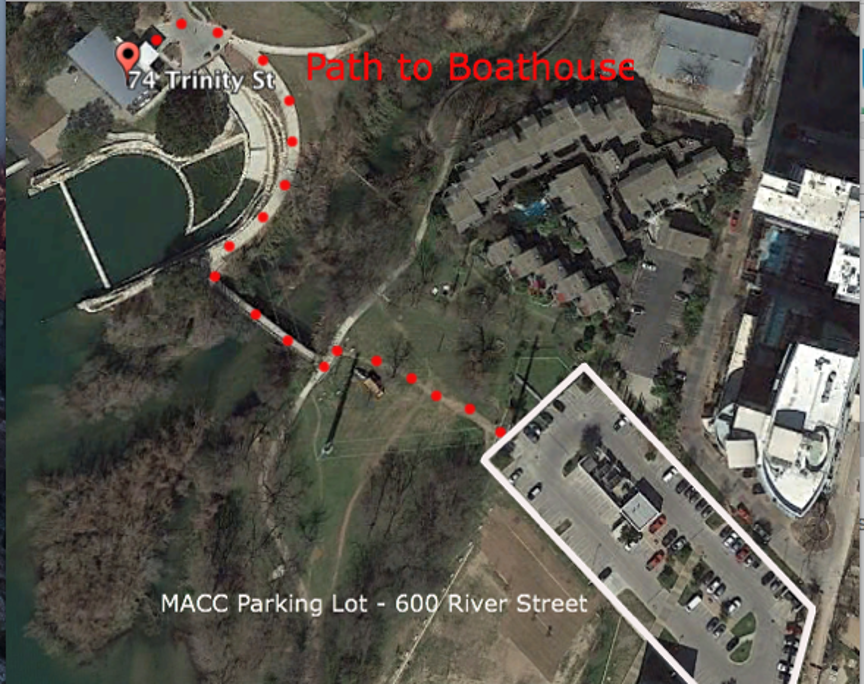 Questions? Contact us at info@austinrowing.org