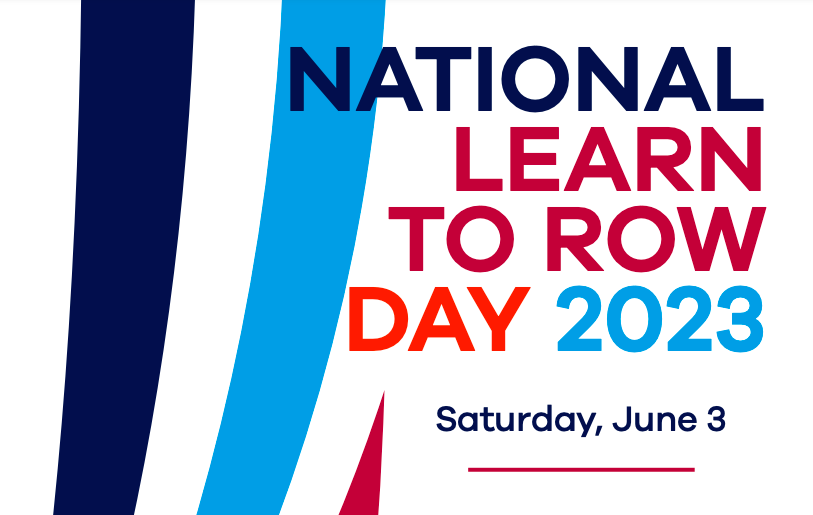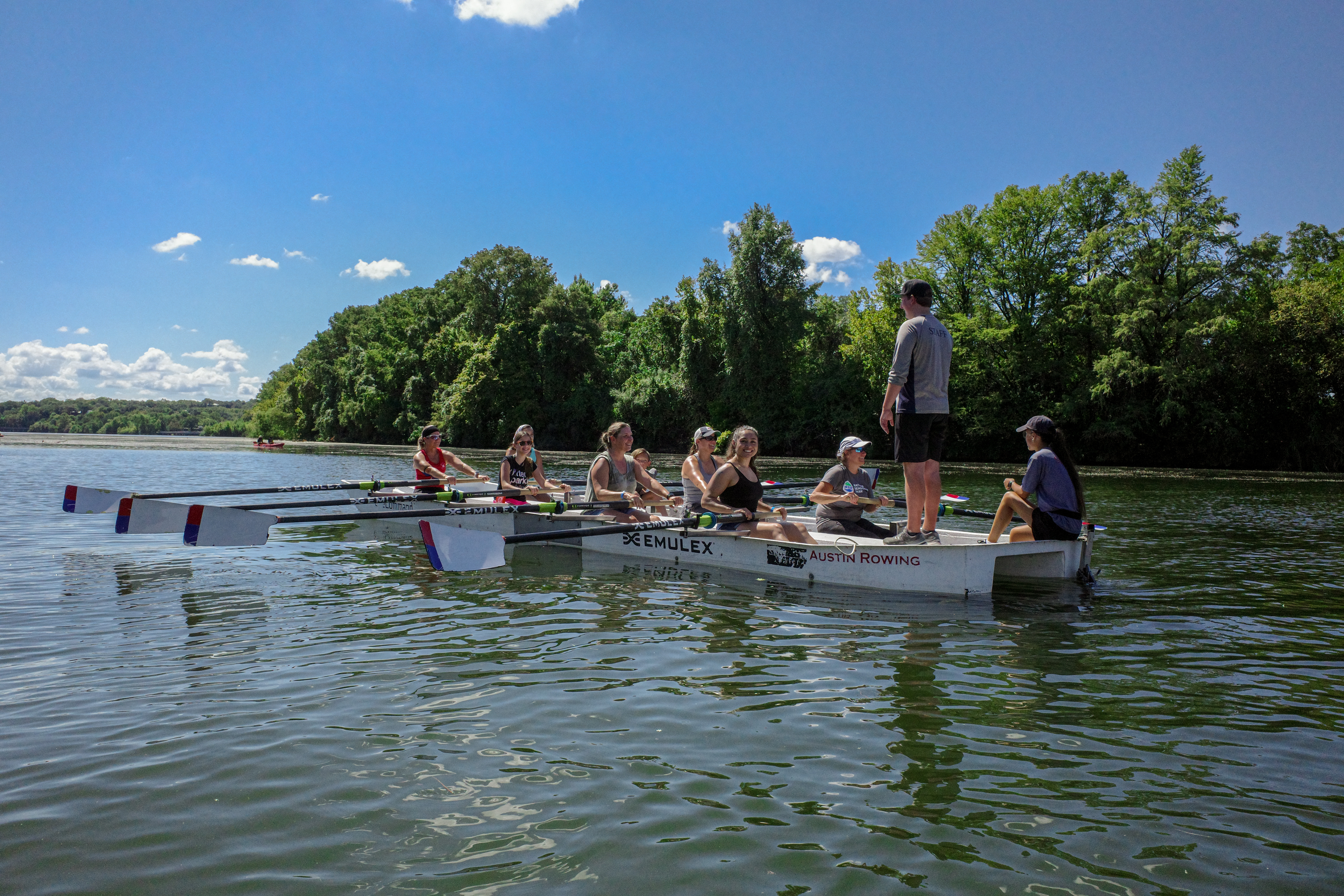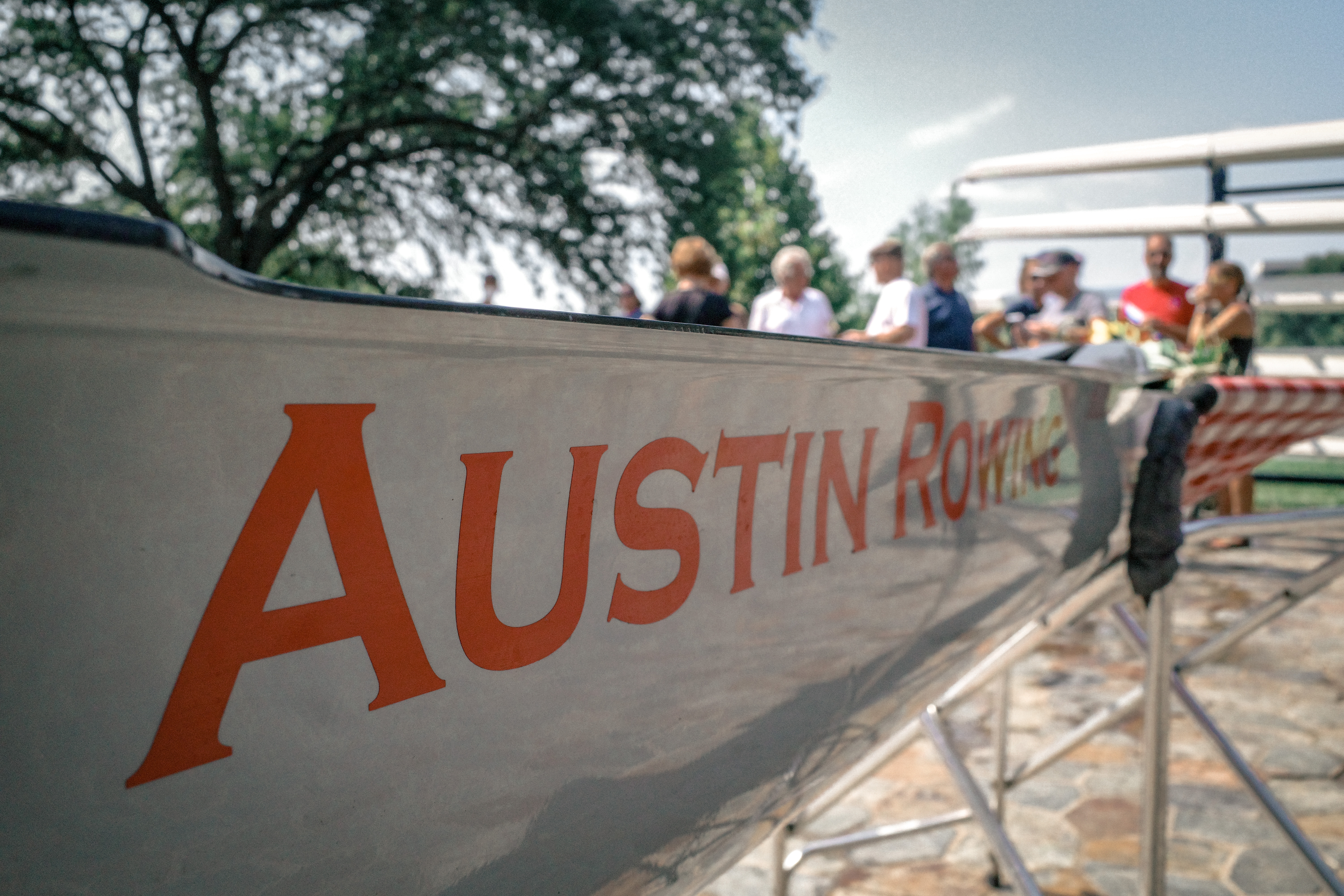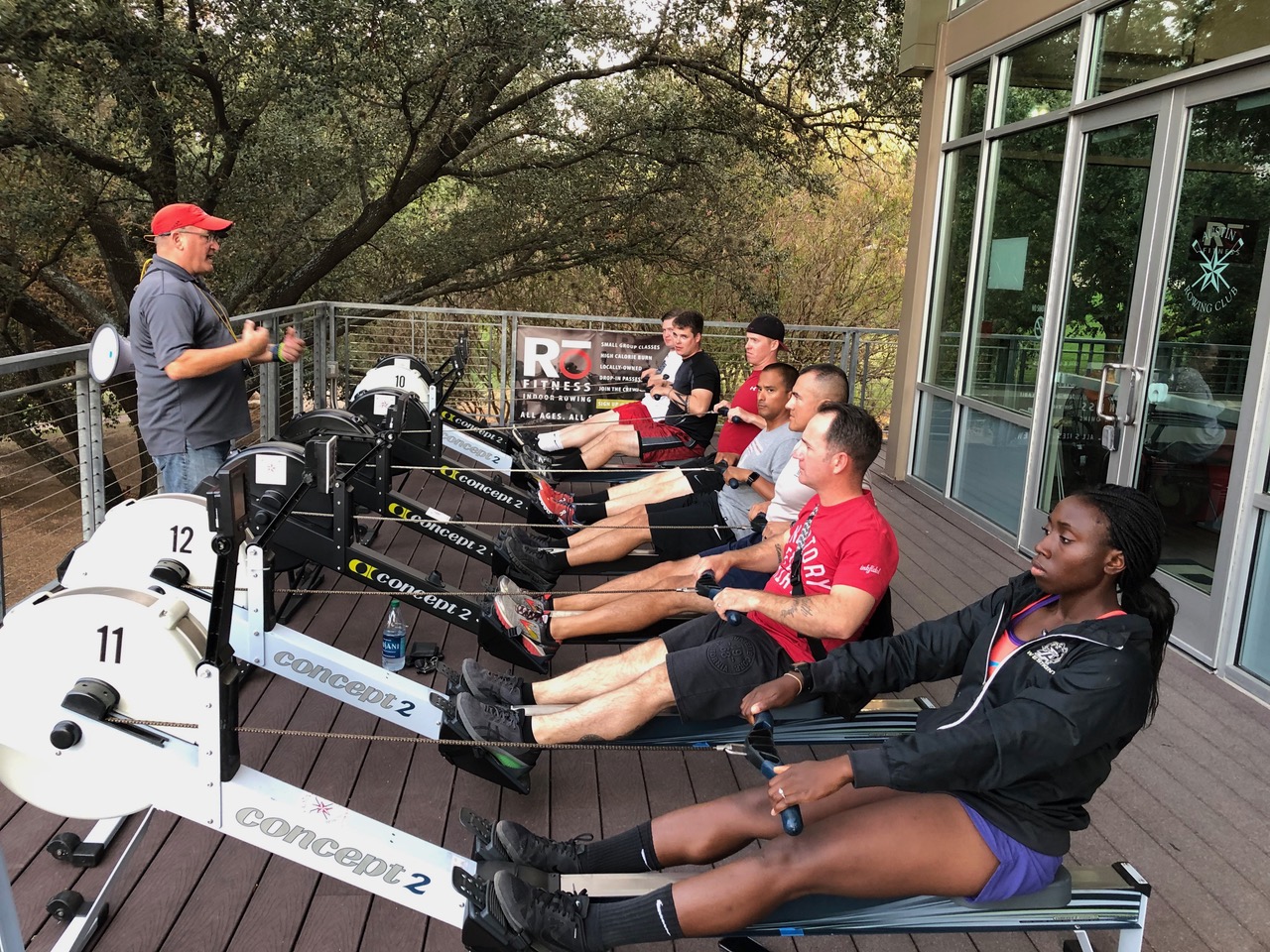 National Learn to Row Day
Saturday, June 3rd, 2023
** ALL sessions are full for the June 3rd National Learn to Row Day at Austin Rowing Club. Please check our "rowing" tab for more information on our regular learn to row classes and camps.
Have you ever driven over Lady Bird Lake and seen rowers out on the water and wondered "How can I join them?"  Here's your chance to find out – for free!
This is a USRowing-sponsored event that offers anyone the opportunity to learn about and try rowing for the first time.  Austin Rowing Club is offering a 1-hour mini-course to cover an introduction to rowing and the basics of the sport.
We will start with an overview of boats, oars, and basic commands used to help you row. From there, our coaches and rowers will be on hand to teach you the basics of the rowing stroke out on the water in a training barge. You will get to experience what it is like rowing as part of a crew on the water on Lady Bird Lake in Austin.  Lastly, we will finish with a tour of the boathouse, a fun erg challenge, and information on our membership, classes, and summer camps.
Sessions will run at 8 am, 9 am, 10 am, and 11 am. 
Sign up in advance below, email us at rowing@austinrowing.org or just come on down!  We can't wait to see you!