Junior Competitive Program
Competitive Teams
Austin Rowing Club's Junior Team was founded in 1989, making it the longest-running youth rowing program in Austin. Over the last 30 years Austin Rowing Club's competitive junior team has performed at the national level, attended races across the country, sent rowers on to top college programs, and sparked lifelong love of the sport.  Austin Rowing Club hosts two official USRowing regattas a year in Austin, Texas. These regattas include: The Head of the Colorado and The Heart of Texas.
The Austin Rowing Club Juniors Competitive Program is a co-ed program for athletes that are interested in learning to row or advancing their current rowing skills in a competitive environment. ARC competes regionally and nationally with individualized coaching and training. ARC's coach-to-athlete ratio ensures all athletes receive great coaching. ARC has a dedicated indoor training facility for erging and lifting in addition to an outdoor training area to ensure every practice is productive, rain or shine! ARC provides programming for athletes young in their career – allowing ARC to always be a place where kids can work hard and also have lots of fun! The junior's competitive program includes both Novice and Varsity Programs. 
The Novice squads are for athletes interested in learning how to row! Eligible athletes for racing are 8th – 12th grade. Younger athletes, in 7th grade, are welcome to join with coach's approval, but cannot race until they reach 8th grade. Novice rowing is reserved for new athletes to compete against other new athletes in the sport. Rowers are considered novice for their first full year of rowing. After their first year, rowers compete as varsity rowers.  Varsity Rowing is for athletes that have completed a season of novice rowing. US Rowing provides age categories for varsity athletes. This allows rowers to compete against athletes of the same age:
Youth/Varsity: A Competitor who in the current calendar year does not attain the age of 19; or, in some cases, who is 19 and has been continuously enrolled as a full-time student. 

U17: A Competitor may compete in the U17 category until December 31 of the year of his or her 16th birthday.

U16: A Competitor may compete in the U16 category until December 31 of the year of his or her 15th birthday.

U15: A Competitor may compete in the U15 category until December 31 of the year of his or her 14th birthday.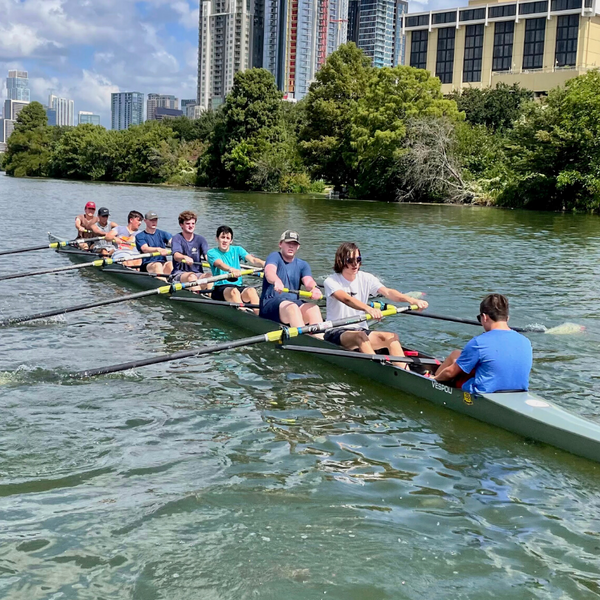 Schedule & Attendance Requirements
Schedule
Novice Squads practice Monday – Thursday 5:15pm – 7:15pm and Saturday 10:00am – 1:00pm. 
Varsity Squads practice Monday – Friday 5:15pm – 7:15pm and Saturday 10:00am – 1:00pm. 
Novice rowers who race up in varsity categories in the spring will attend Friday practices. 
Attendance Requirements
The ARC Competitive program requires athletes to attend as many practices as possible to keep up with the sport. Attendance is key to progressing the technique and fitness base needed. An unplanned absence has a significant absence on the entire squad. Rowing is a huge team sport! Coaches take athletes and put them into boats – which require lots of heads-up time in order to ensure all athletes have a boat to row. Last-minute cancellations take time to adjust and results in the entire squad having less time on the water, or the team shifting to a land workout. 
Coaches are open to working with athletes to create a schedule that works for them in regards to school work if needed. 
ARC had 33 athletes compete at Nationals. We are stoked with our results from this past season and are working to build on this strong foundation for the 2022-2023 season.
2022 Nationals in Sarasota, FL
Womens U16 8+ 6th in Country

Mens U15 4x+ 9th in Country

Womens U17 8+ 13th in Country

Womens Youth 2- 22nd in Country

Womens Youth 4- 23rd in Country

Mens U17 1x 30th in Country
2022 Regionals in Oklahoma City, OK
Women's

Pair:

1st

, 4th 

Women's Youth Single: 8th 

Men's U17 Single: 4th

Women's U17 Single: 6th, 10th

Men's Youth Double: 7th

Women's Novice Quad: 8th

Women's Novice Four:

1st

, 4th,

Women's 2v Four:

2nd

Women's U17 Double: 6th

Women's U17 Eight:

1st

Men's U15 Coxed Quad:

1st

Women's Coxless Four:

3rd

Men's 2v Quad: 5th, 8th

Men's U16 Coxed Quad:

2nd

Women's U16 Eight:

2nd

Men's Novice Four: 4th

Women's Novice Eight: 7th

Women's U17 Four: 5th

Women's Youth Four: 5th

Men's Youth Quad: 5th
2022 State Championships in Dallas, TX
Womens Youth Coxless Four:

2nd
Womens Youth 2v Four: 4th
Mens Novice Four: 1st
Womens Novice Four: 2nd

, 5th

Mens U17 1x: 3rd

, 5th

Womens U17 1x: 3rd

, 6th

Mens Novice Quad:
Womens Novice Quad: 8th
Mens 2v Quad: 3rd

, 6th

Womens 2x: 9th
Womens U17 2x: 2nd
Womens Youth Four: 3rd
Mens Youth Four: 2nd
Mens U17 Four: 5th
Mens Novice Quad: 5th
Mens 2v Quad: 3rd

, 6th

Womens 8+ (U17 8+ Racing up): 4th
Mens Youth Quad: 3rd
Womens U16 8+: 2nd
Mens Novice 8+: 4th
Womens Novice 8+: 1st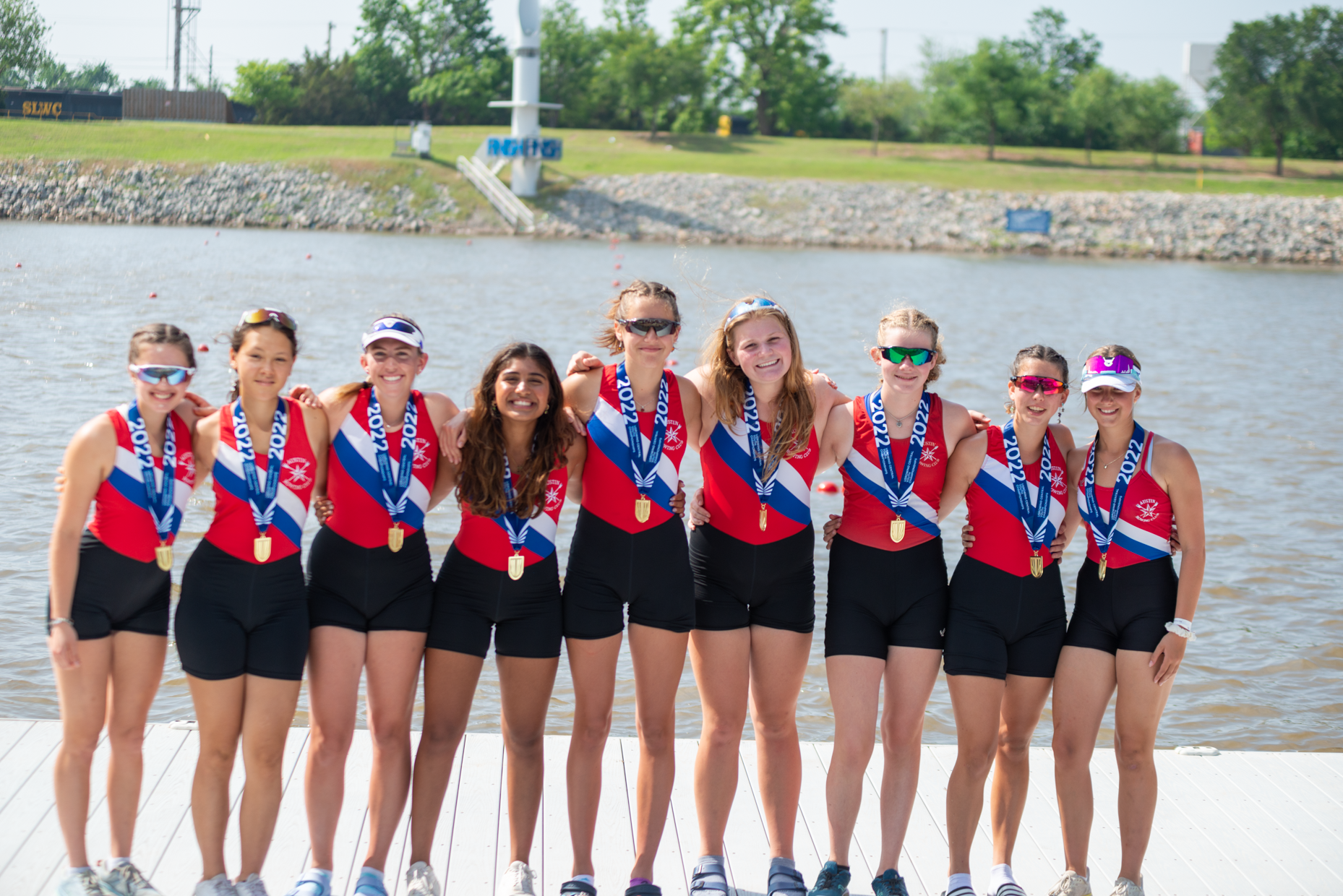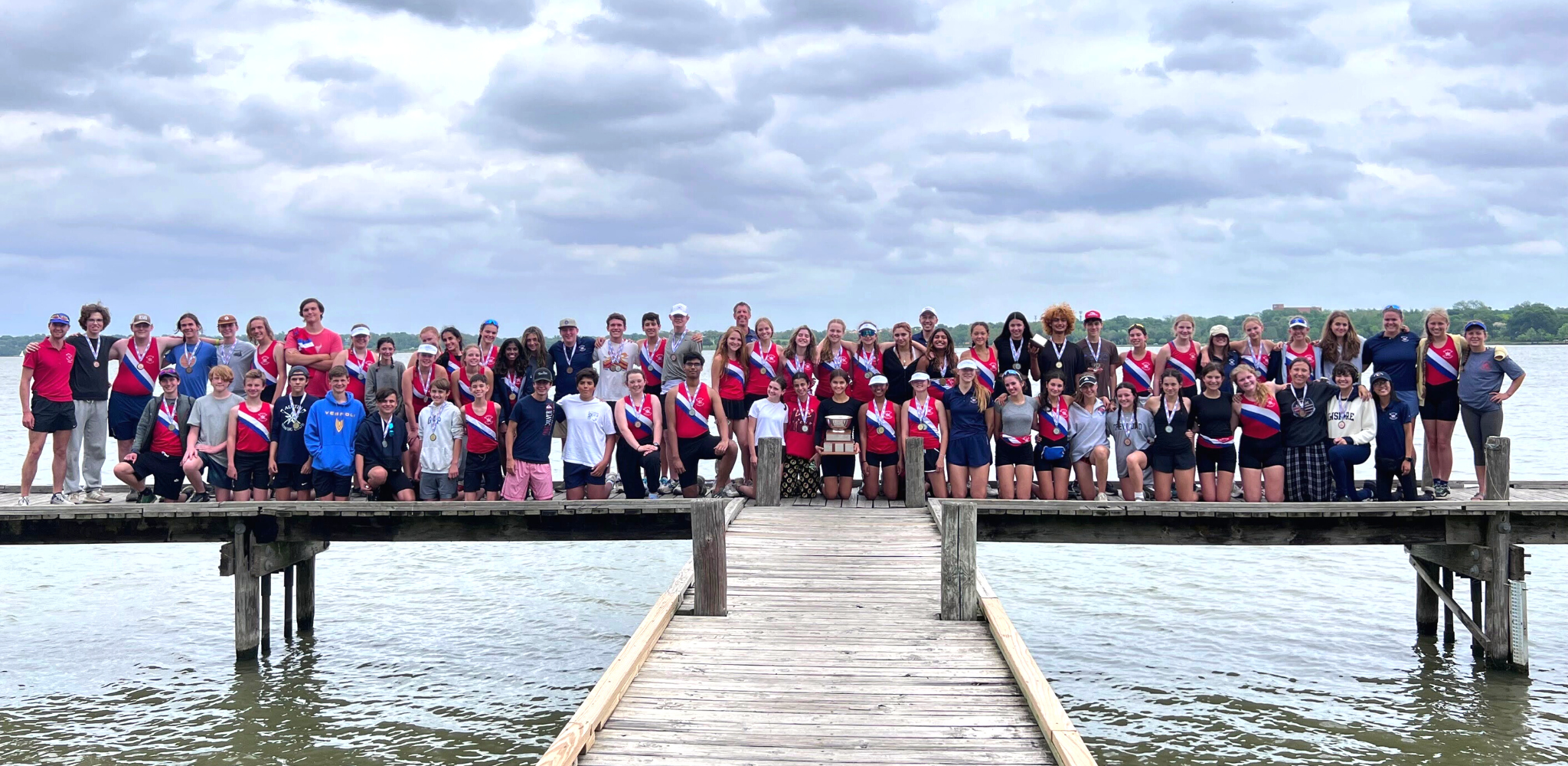 2022 – 2023 Racing Schedule
ARC loves to travel! The following regattas are scheduled for the upcoming year. Regattas with a * are regattas that are not included in the registration cost and are for select athletes.
Fall 2022
VARSITY
Head of the Oklahoma (Oklahoma City, Oklahoma)
Head of the Charles* (Boston, MA)
Head of the Colorado (Austin, TX)
Head of the Hooch* (Chattanooga, TN)
NOVICE
Head of the Colorado (Austin, TX)
Head of the Brazos (Waco, TX)
Head of the Hooch* (Chattanooga, TN)
Spring 2023
NOVICE & VARSITY
Heart of Texas (Austin, TX)
San Diego Crew Classic* (San Diego, CA)
Texas State Championships (Austin or Dallas, TX)
Regionals (Oklahoma City, Oklahoma)
Nationals* (Sarasota, FL)