Your rowing club selection is an important choice. After all, you're not just joining a gym or fitness center, you're signing up for a community. We've got 5 great reasons why you should choose ARC:
We're Member Driven
ARC is the only nonprofit rowing club in Central Texas. Every dollar from dues goes back into supporting rowing programs and ensuring you and your fellow members have a great experience.
We're Outreach Oriented
Each year ARC members give over $200,000 in in-kind donations to our community. We offer a number of community-based rowing programs so everyone who wants to row, can row.
Our Coaching Staff = Drive + Heart
Whether you're a single sculler or row on the competitive team, our coaches work with you to develop individualized training plans so you can meet your rowing goals.
We've Got a Great Boathouse
The Waller Creek Boathouse has everything you need to warm up, shower and snack on while you're at the club. Have friends and family who don't row yet? We've got kayaks, SUPs and indoor rowing!
We're Pretty Dang Fun, and Weird
We're an Austin original and we're proud of that! From Tuesday night happy hours to watching bats on the barge or wearing our favorite tie-dye shirts on Sundays, we keep it weird on the water. Oh, and we love rowing puns, so save your best ones for us!
If you're looking to row at an organization that keeps you at heart, believes in sharing rowing with everyone and has a passion for building something bigger than we're your best choice!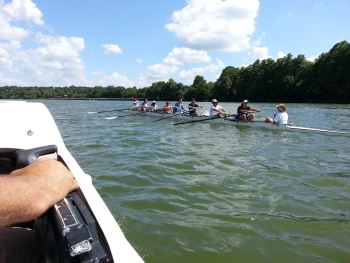 Masters Rowing
Austin Rowing Club offers several programs for Masters Rowers at a variety of skill levels. From beginner up to racing at Masters National Championships.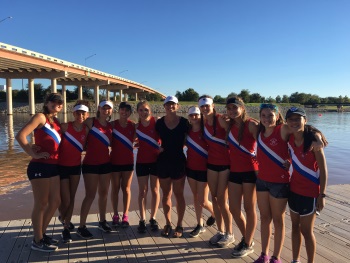 Junior Rowing
Austin Rowing Club's Junior Team is the oldest youth rowing program in Austin and one of the fastest teams in Texas. We offer two Junior Rowing programs: Competitive and Recreational.